WWE 2K15 is coming out October 2014. This could be the future of VGCW forever, if anyone likes to pre-order/purchase that game.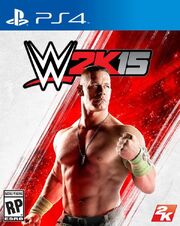 If you pre-order this game, you'll get an additional character. A former WCW superstar; Sting making an impact to the WWE.
I know that the WWE Universe mode will return to this game in a new version, I just know it.
Ad blocker interference detected!
Wikia is a free-to-use site that makes money from advertising. We have a modified experience for viewers using ad blockers

Wikia is not accessible if you've made further modifications. Remove the custom ad blocker rule(s) and the page will load as expected.